Design Services
Design Services
By combining marketing expertise and design skills, we offer a full spectrum of professional, quality-driven services on custom website design and re-design, multimedia presentation design and development, corporate identity and original art work.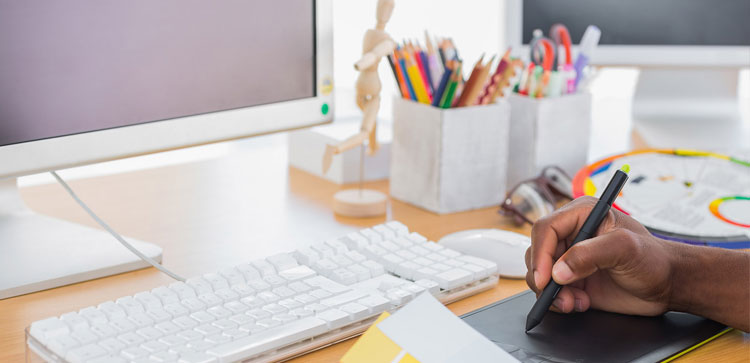 Our web application design and development services include:
Software Architecture and Business Analysis
Graphic Design and Usability
HTML5 / CSS3 markup and JavaScript/Ajax front-end development
ASP.NET MVC development
Rich Internet Applications
Web development solutions
Quality Assurance and testing of online applications
Your Value Proposition:
Agile thinking applied throughout the company
Quality consciousness is an integral focus
Culture challenges eliminated
Delivery of true business value to our customers
Continuous improvement through Scrum adoption
Implementation
We manage implementation projects with "Agile" methodology, which creates open communication between us and the client throughout the project life cycle and ensures full visibility into the progress of project tasks, timelines, and deliverables. When implementation begins, an experienced project manager works with a client project lead to create a project plan. Our flexible processes and procedures allow for changes to be easily absorbed into the project plan so that your final solution is what you need it to be.
Customization
Our products and processes are extremely flexible and can easily be adapted to our your workflow methods. Our scoping and estimation process creates mutually convenient work environment.
Redesign
In addition to website design from ground up, we also provide professional re-design solutions which can be easily integrated into your existing web site infrastructure. Our team of consultants, graphic designers and web developers will assess your current website functionality, identify your needs and goals, and offer the best solution to improve site performance, maximize the impact of your brand and take your website to the next level while preserving previous investments and operations.