ENTERPRISE WEB and MOBILE SOLUTIONS for HEALTHCARE & LEGAL INDUSTRIES
Rimage Solutions is the premier provider of web solutions for Healthcare and Legal industries. Our focus is on providing our clients with powerful, flexible and scalable software solutions that increase their operational efficiency, strengthen their customer relationships, and improve their productivity.
We offer strategic business partnership with our partners and offer expert IT consultancy for reliable technology solutions, processes and services that allow them to keep pace with the ever-changing industry landscapes.
With proven methodologies, industry expertise, and state-of-the-art technology, we solve our clients' most pressing Information Technology challenges. Our scalable solutions deliver flexible and powerful business results. Our product range offers comprehensive, scalable, feature-rich software features to enable your operational efficiency.
HEALTHCARE SOLUTIONS
Healthcare technology is a moving target, influenced by government regulatory changes, newer models of managed care as well as technology advancements in HIE. Additionally, the CMS (Centers for Medicare and Medicaid Services) has been evolving and improving the healthcare model with their initiatives in ICD-10, HEDIS/GPRO measures, meaningful use and ACO models.
The Rimage Solutions team specializes in delivering managed care technologiesto match and exceed the industry needs, using innovations in UI designs, HTML5, Microsoft platform, mobile applications, cloud computing.
We believe long-term partnerships with our clients to build and support healthcare applications that are customized for the unique needs of the clients.To complement our managed care consulting team, our development team is experienced across Microsoft .NET, Web API, HTML5, HL7 and healthcare mobile app development platforms. With the customized, flexible, scalable software and services package, you will be empowered for creating, growing and maximizing your managed care organization – with a simple, fast and cost effective solution.
OUR PRODUCTS
LEGAL SOLUTIONS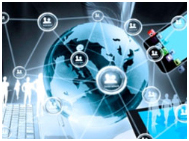 Rextranet: Using our recently launched "Extranet" solution, you can securely connect, collaborate and communicate with your clients online, from anywhere in the world to anywhere in the world.